Noise UK Ltd HQ Northamptonshire: The Pyramid
NOISE (The National Organisation of Installation and Service Engineers) was formed in 2009 to offer a unique one stop shop for service and support across a range of consumer goods including all Household Electricals and Electronics. We offer Installation, Support & Repair services directly to Consumers across the UK. Now part of the PCCS Group and working in partnership with Keep it Sold, we can also offer our trade customers a unique level of support with Returns/Repair Avoidance, Returns Management, Asset Recovery and Disposal using our Skyline E2E Service Supply Chain Software integrated into the IoT capability of most modern products and appliances.
We do this using the best Manufacturers Authorised Service Centres where relevant with direct access into the job management systems of all our service providers. This gives Consumers live tracking of their jobs and our Network Management Team live reporting on performance enabling them to be pro-active in assuring the best possible service for all.
We cover most brands including – Samsung, Sony, Panasonic, Apple, Loewe, Bang &Olufsen, Pioneer, Philips, JVC, Toshiba, Hitachi, Sanyo, Yamaha, Onkyo, Electrolux, Zanussi, AEG, Beko, Whirlpool, Indesit, Lec, Belling, New World & Stoves and in some cases we use the manufacturers own engineers.
We have 60 independent manufacturers authorised service centres for Consumer Electronics and 65 for Domestic Appliances to work alongside those direct manufacturer's engineers. This means that not only can we quite often service your products under the manufacturers' own warranty, but you will also get that same level of service by trained and approved engineers throughout the life of the product, whether that be under some form of extended warranty or even on a chargeable basis. They will quickly diagnose the problem and order any parts required directly from the relevant manufacturer meaning no additional costs added by unauthorised distributors. As well as repairs, we also offer a full installation service across all product types ranging from basic unbox and connection, whether that be a hi fi or washing machine, to wall mounting a TV and setting up you home cinema system.
Our trade customers include manufacturers, retailers and extended warranty providers, amongst who are –  Argos, Amazon, Bevalued, Hisense, Loewe, and LG.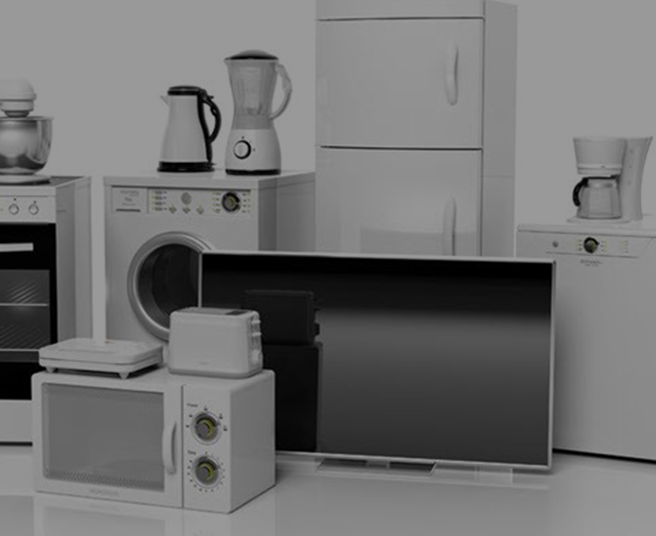 The range of products we support include:
TV (Plasma, LCD, LED &OLED), Home Cinema, DVD, Bluray,Hifi, Audio Docking Stations, MP3 players (including iPods), Tablets (including iPads), Laptops, Digital Compact Cameras, Digital Bridge Cameras, Digital SLR Cameras, Digital Video Cameras and CCTV Systems.
Washing Machines, Tumble Dryers, Dishwashers, Fridges, Freezers, Fridge Freezers, Electric Cookers, Gas Cookers, Electric Hobs, Gas Hobs, Electric Ovens, Gas Ovens, Microwave Ovens, Extractor Fans.
We are also working to ensure the future of the industry by working with various organisations and trade associations. We helped to create new qualifications for our industry and a government approved Trailblazer Scheme for new Apprenticeships working with the Trade Associations and Manufacturers as well as City & Guilds, Summit Skills and local Colleges and hope to train at least 50 new Apprentices every year in Electrical & Electronic Servicing