If you are experiencing problems with your equipment but are not sure where the problem lies or do not how to use it to its full potential you can book one of our engineers to call and help. For a fixed fee you will get up to 45 minutes of an engineer's time to either resolve your problem or run through the operation of your system with you to ensure you are fully conversant with all of its functions.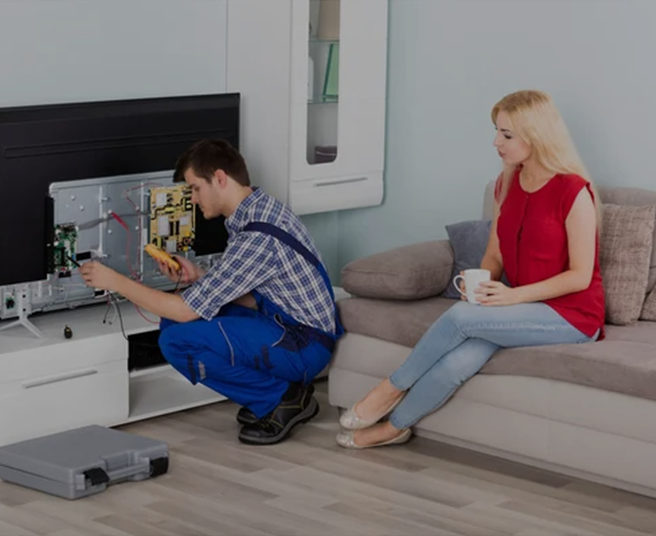 Many perceived faults could simply be caused by a loose or faulty cable or perhaps even just incorrect setting on one of yourproducts. These type of 'faults' are generally not covered under any manufacturer's warranty and even if they were it can be difficult to pin it down to which manufacturer to call.

For a fixed fee we can send an engineer to your home to run afull diagnostic check of your system to identify exactly where thefault lies.
If this can be rectified there and then without replacing any components this will be included in the price. If it is just the case of replacing a faulty cable or connector, the engineer will be carrying replacements and therefore the only additional charge will be for the cost of the part used.
Should the problem be identified as a fault with a particularproduct such as your TV or DVD player and we are able to repair it, additional charges will only apply if your product is not protected under any warranty.

Equally, you may have a problem with either the quality or reliability of the picture or sound you are receiving via either your aerial, satellite dish or internet connection. Again, we can send a trained and approved engineer to check your signal reception, advise on the appropriate action and remedy accordingly.
Are you linked via DNLA? Are you watching Sky HD and Blu Ray via HDMI? Or are you simply just having problems working out how to record on your hard drive recorder?

The majority of people are only using a very small percentage of the functions on their equipment and this is generally due to either not knowing how to work them or not even knowing they are there.

We can help you release the value of your product by ensuring your system is set up correctly and running through its functions step by step to ensure you are getting everything you want from your products.

For a fixed fee we can send an engineer to your home who will run through whatever you wish and ensure that you are fully conversant with your equipment and its functionality.
All prices shown are for labour and carriage (where relevant) and inclusive of VAT.
Any parts required may be at an additional cost (excl. Apple repairs) but please speak to your service provider for further details.